VIDEO SELLING
Always be closing... with video.
The GLENGARRY
Win yourself that Cadillac Eldorado by adding video to your sales process. With video selling, you can break through the noise to increase open rates by up to 500%, boost response rates by over 200%, and shorten sales cycles by up to 50%. Math isn't your strong suit? Try this on for size, pal. 
Video selling gives you the opportunity to connect with prospects on a human level by putting a face to a name. Not to mention you can collect valuable data to score leads – we're talking Glengarry leads, here – identify your hottest prospects, and keep them moving through the pipeline.
Anybody wanna see second prize? Second prize is a set of steak knives…
video selling packages
We make integrating video into your sales process easy. We've crafted a few easy, pre-packaged options to get your sales team up and running with video selling.
QUICK START (1-2 weeks)
Strategic planning
Vidyard technical setup and onboarding
Existing video content migration
Custom branded sharing page
Custom call to action/event creation (up to 5)
Video report creation (up to 3)
Handoff and Q&A session
PRICE | $2500 + $150/salesperson
90-DAY ADVANCED BOOTCAMP
Everything in the QUICK START plus:
Sales cadence assessment & video integration
Develop video responses to common inquiries
Build video sales sequences
Video selling best practices & coaching
Equipment recommendations
Video sales library roadmap
PRICE | $7500 + $150/salesperson
ONGOING SUPPORT
Analysis and insights reports
New employee onboarding/coaching
1:1 salesperson coaching
Liaison with Marketing Department to coordinate video content creation
Build custom sharing pages and CTAs for unlimited teams and individuals
Additional services
PRICE | Based on needs

Why Vidyard?
We've been a Vidyard agency partner since before there was an official agency partner program, and officially for since 2017. Their video hosting and enablement solutions are among the best available to the B2B companies we serve. We're proud to be Video Selling Certified by them…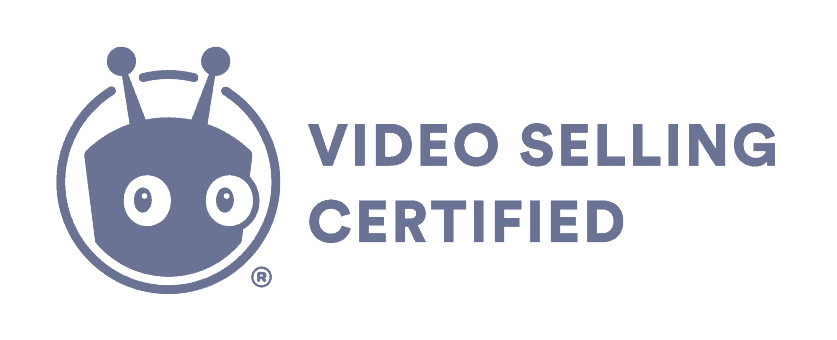 If you're ready to start prospecting and selling with video, give us a call now at +1 (919) 960-1222 or fill out the form below to let us know a bit about your goals. Either way, Justin will get back to you in a jiffy to fill you in on the benefits of this service and explain why he only eats once a day.