The five words I dread hearing most from a client or prospect are, "We need an event video." Ok, that might be a bit hyperbolic, but it's definitely top 3, along with "My nephew knows Premiere Pro." (which translates to, "I see no value in your strategic and creative input and think what you do is not even tactical, but only technical.") and "We need a short video." (which translates to, "We need a cheap video.").
And "We need an event video," translates to, "We need someone to take some B-Roll of our event, add some cool music, and edit together something that makes it seem more exciting than it is." Affectionately referred to as the Event Recap Video, I see zero strategic value to these videos. In fact, they're nothing more than a pat on the back for the event planners. Change my mind.
Think about it. Anyone who was there knows what the event was like and anyone who wasn't decided not to be there for a reason. So who's left to watch?
Once we get past the lazy idea of the Event Recap video, though, there are some effective ways to use video to get more return on your events. Focus on promoting your event, making your event more engaging, and taking advantage of who's attending your event.
Let me also clarify that in this post, by "event" I'm referring to an industry event that your company is hosting and invites customers, prospects, and partners to. User conferences, pre-conferences, and seminars, for example. Not so much trade shows (where you're exhibiting), team-building events, or recruiting fairs.
* * *
PROMOTING YOUR EVENT
aka Getting butts in the seats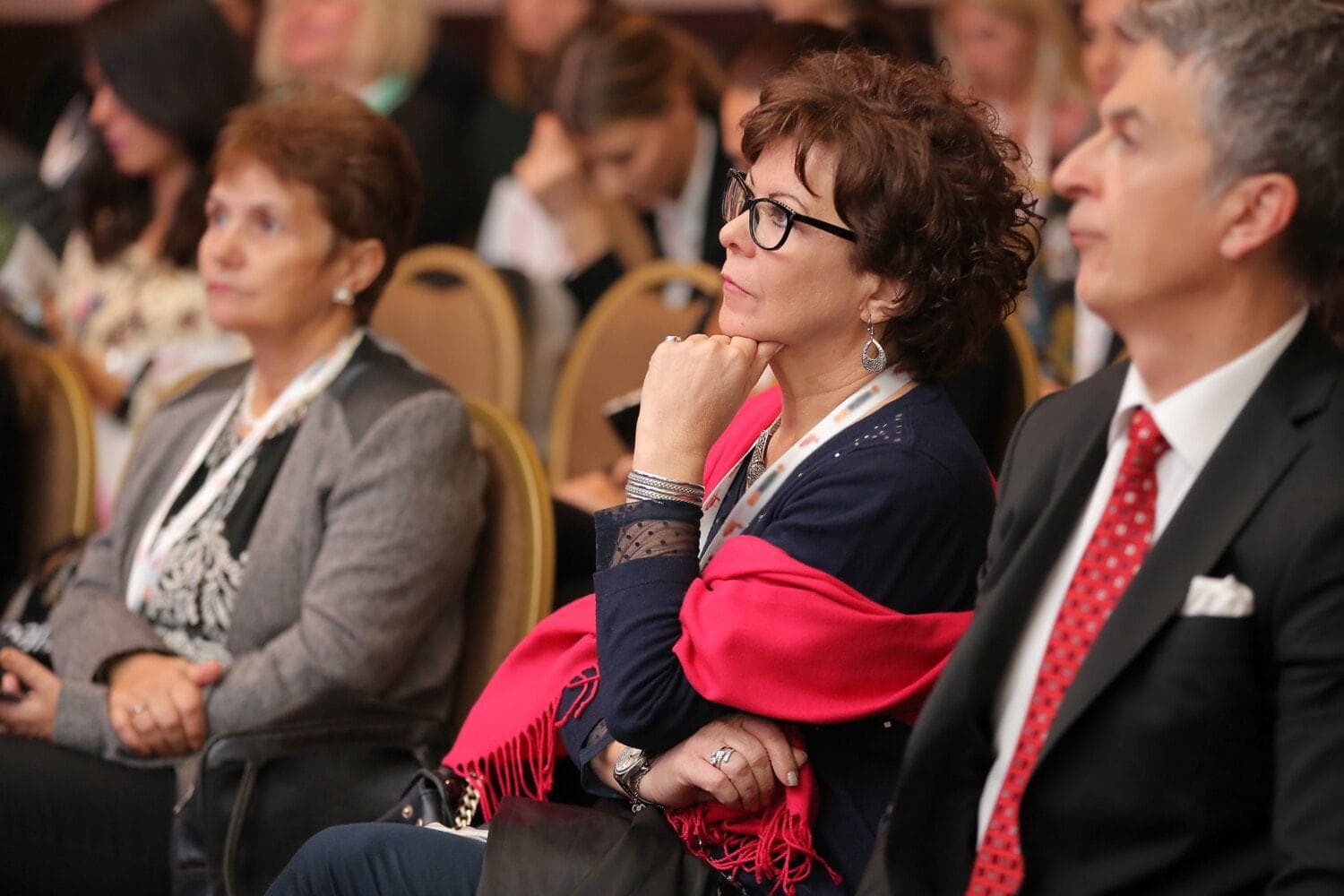 Industry events are expensive. But you already know that. You host these events not to turn a profit on them, but because of their value to your brand and for the opportunity to have a captive audience full of existing and prospective customers.
But events aren't just costly for the company organizing the event. For attendees, aside from registration fees (if there even are any), events require some kind travel costs, not to mention the soft costs associated with time out of the office. They've got to convince their boss to not only let them leave the office long enough to attend, but also pay for them to get there, stay somewhere, and get back.
So to maximize your return on these events, it's all about getting as many prospects and customers to attend as possible. Right? You need to get butts in the seats and those butts need some compelling reasons to invest their (company's) money and time to be in those seats.
So how can we get them informed, entertained, and excited about your event? With video, of course!
Now, regular readers of our content (hello, you three) will know that when Storyboard Media uses the word video, it's usually as a verb. At the very least, a plural noun. In this case, there's no one piece of content that can compel everyone to attend, so we've got to be specific with our audience, our messaging, and our calls to action.
My colleague David has put together a wonderful case study that goes much more in depth into some video campaigns we did to promote one of our clients' user conferences, but I'll outline them here.
Save The Date It's likely that you're going to want to make a bunch of noise once you finally go public with the location and dates of your conference. With this piece you're targeting the low-hanging fruit – previous attendees – and even if you haven't opened up registration, at least getting them to note when to plan to attend. If registration is open, make that your call to action. Go ahead and lock in the "innovators" and "early adopters" now.
Note: This is why you capture B-Roll at your event each year. Pepper in shots from previous events, just make sure you're your camera crew is keeping anything time- or location-specific out of frame. It's annoying to get amped up for eNlightNforce 2019 and all the B-Roll has signage from eNlightNforce 2018.
Top Reasons To Attend What are the top four or five value props for your conference? What are the personas of your attendees (and what are each of those personas' most important reasons for attending)? Take all those answers and make a video for each; resist the urge to cram them into one video. Then resist the urge to drop them all on one day; drip them out over time. Here's what we did over four videos.
Convince Your Boss We've all seen that page on conference websites telling you how to convince your boss to let you attend this conference or that conference. Usually, it's a letter template where you fill in your name and your boss's name that you can print out and hand to them since you have no interpersonal skills of your own and/or are afraid of your boss. Sorry, that took a turn.
Your clients are grown-ups (right?), so why not trust them to connect the dots and have a little fun with the idea of helping them convince their boss? We created a Convince Your Boss mini-campaign within the larger promotional campaign for our client's conference. It was a fun little tongue-in-cheek way to hammer home some of the conference's value props, and also generate some energy and buzz around the conference.
We timed the release of this series for about 4-6 weeks before the event to capture the "late majority" and "laggards."
Some other ideas for promotional campaigns could include video announcing your speaker lineup, attendees' top takeaways (filmed at last year's event), or even personalized video. You also may want to time the release of your video along with any expiring early bird registration offers to take advantage of the urgency angle.
* * *
AS PART OF YOUR EVENT
aka Keeping butts in their seats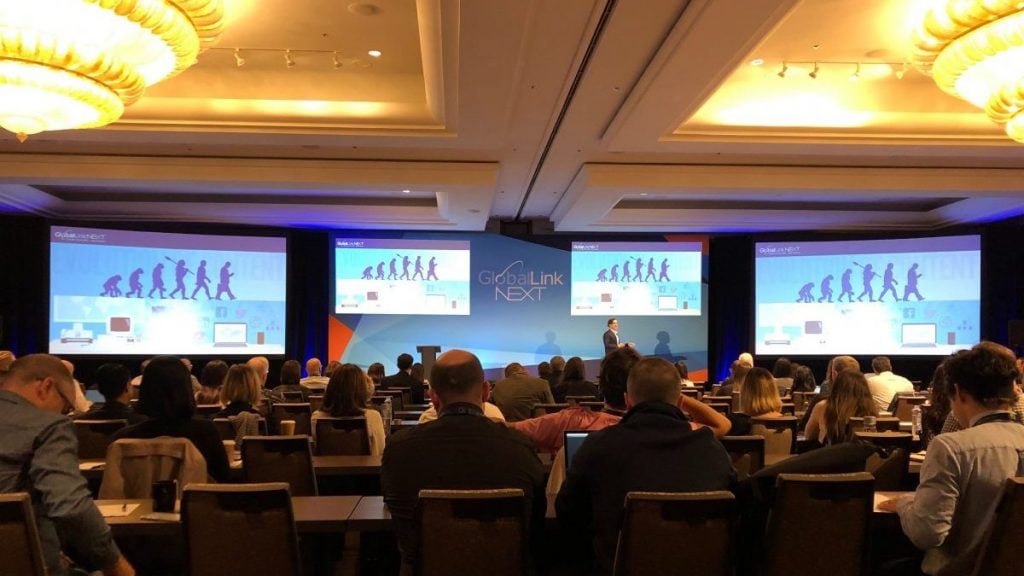 One of the biggest obstacles to holding a successful conference is attrition. Yes, there's the attrition of people who registered not showing up, but I'm talking about the attrition of attendees leaving before your conference is over. Besides, if you've done a good job with your promotional campaigns, more of the people who register will be excited to actually attend.
But once they get there, you've got to keep them from leaving Ballroom C (why is it always Ballroom C?). And that can be tough considering you're competing against sightseeing, hotel room napping, and swiping around on Tinder in a new city.
The solution to attrition is likely a combination of programming and pacing; relevant speakers and topics with the right presentation length mixed in with just enough networking and bathroom breaks to keep from falling asleep. Pepper in some panel discussions and breakout sessions and you're in good shape.
And while video can't help who your speakers are, or what they're speaking about, incorporating video at strategic points throughout your conference can help keep your audience engaged, entertained, and informed.
The Infinite Loop Mix together some intriguing stats, provocative quotes, and event-related calls to action (download the event app, social sharing options, whatever), wrap them up in some cool (subtle) animations and run it in a loop. Play this loop anytime a speaker isn't presenting, be it projected on the screens in the main hall or on the TVs in the lobby. The key here is to keep people's attention. If you can entertain and inform them along the way, bonus points.
Speaker Introductions There's nothing worse than having Todd, your Lower Midwest Regional Sales Manager, stammer through the introduction of the next presenter – your largest client. Ask your speakers to provide an introductory paragraph, and tell them to have some fun with it. Hire a professional voice actor to record the intros, set it to some B-Roll or animations (or even just their headshot – whatever you've got), add a little room at the end for some "walk-up" music and you no longer have to count on Todd to nail the intro.
Opening Hype Video Let's be honest, while industry events can be fun and educational, it's not like anyone thinks they're going to Monday Night Football or a Metallica concert. But that doesn't mean we can't have fun with it and get people excited about the day ahead. Remind them why their butts are in these seats in the first place. They're here to learn, network, and have a good time. Let's set the bar.
What's Next Here's a great one to drop in The Infinite Loop. Create little teaser trailers for some of your marquee speakers or presentations. Maybe everyone's looking forward to Seth Godin's keynote presentation, or they're there to hear first-hand about your new product update. You can even tease your different breakout session tracks.
Product Announcements If your internal team is announcing any new products or services, or updating existing products, incorporate video into those presentations. The real opportunity here is to produce something that can be a part of the presentation, but also shared via your social channels as part of your public rollout. As an added bonus, it can help position your event as the place to be to get the newest product info first.
Encourage It In Presentations This one can be a little harder to manage, but at least you can suggest to your speakers and presenters that they incorporate video into they presentations. It may require some extra rehearsal time to make sure it all works, but it can be a great way to "show" some information that the presenters might otherwise just "tell" about.
The key here is to not be afraid to have some fun with this. Remember, it's all about keeping those butts in the seats and paying attention.
* * *
DURING YOUR EVENT
aka Leveraging your attendees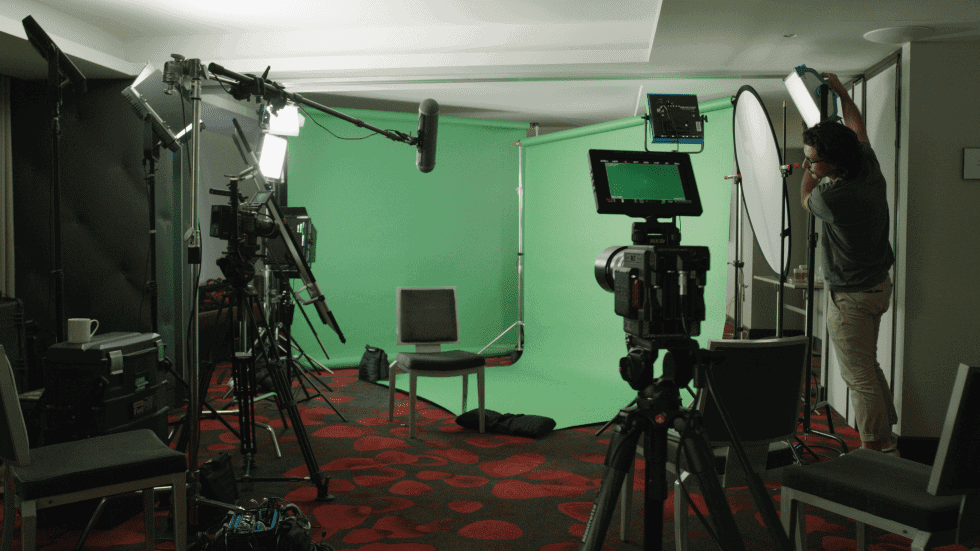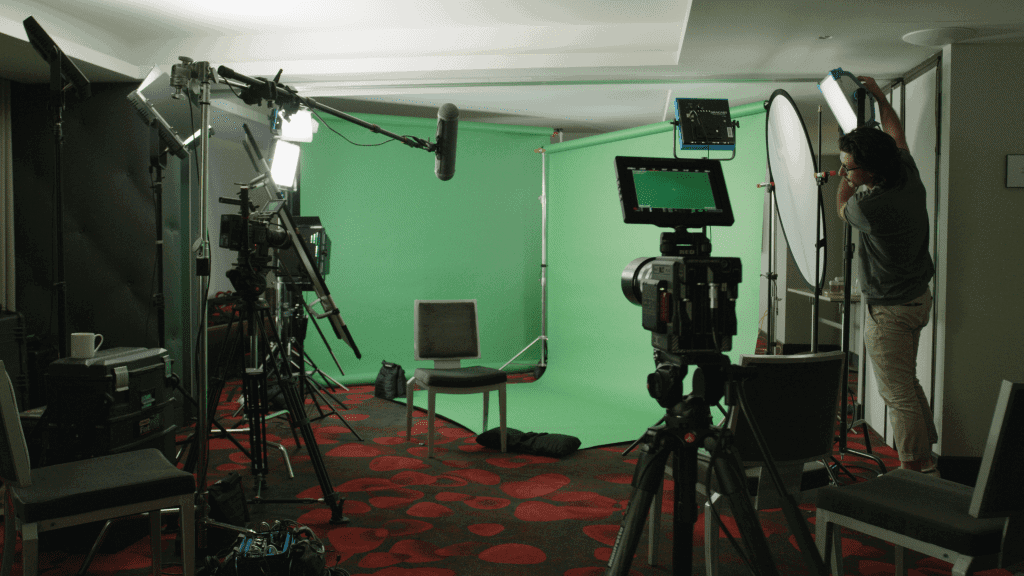 This is the biggest opportunity for video with industry events and, yet, often the most overlooked.
Forget for a moment about the event itself and think about who's attending. Likely many of your best clients. Thought leaders in your industry. Top prospects. Key employees. When else will you have all these people and personas in one place?
Customer Stories Industry events are the most efficient opportunity to capture stories from some of your best clients. The key here is to prepare. A lot. It's not only important to pre-schedule (as much as you can) each interview, but have a pre-interview call in the weeks leading up to the event. This will likely be hard to schedule with protective salespeople and busy schedules trying to derail you at every turn, but the more you talk about in a pre-interview the better you can focus the limited time you'll have together at the event.
I recommend setting aside a meeting room for these interviews [see above]. Taking it out of the context of the event will give you more flexibility in how you can use them in the future. Here is the first in a series of interviews we did in one day using our makeshift meeting room studio:


Conducting pre-interviews with most of these people allowed us to cram 13 interviews into one day and capture enough footage that we can keep dripping these videos out over the next couple years, if needed.
Presentations This is a straight up thought leadership play. While you may have difficulty getting permission from Seth Godin to release a video of his keynote (maybe it's negotiable…), the rest of your presenters will likely be fair game. As host, you're the curator of your event. And by bringing together leading minds in your field, you've earned the right to own that thought leadership. Even if it isn't about your product. In fact, that may be better.
Here's a pro tip: don't publish all your presentations, even if you've filmed them all. In fact, do film them all, but there will undoubtedly be audio issues, PowerPoint fails, and the occasional terrible presenter. Be very selective. For example, while we captured 14 presentations at one conference, we only recommended that our client publish five of them. They're using those five as gated content to help them generate leads, both for their next events and as sales opportunities.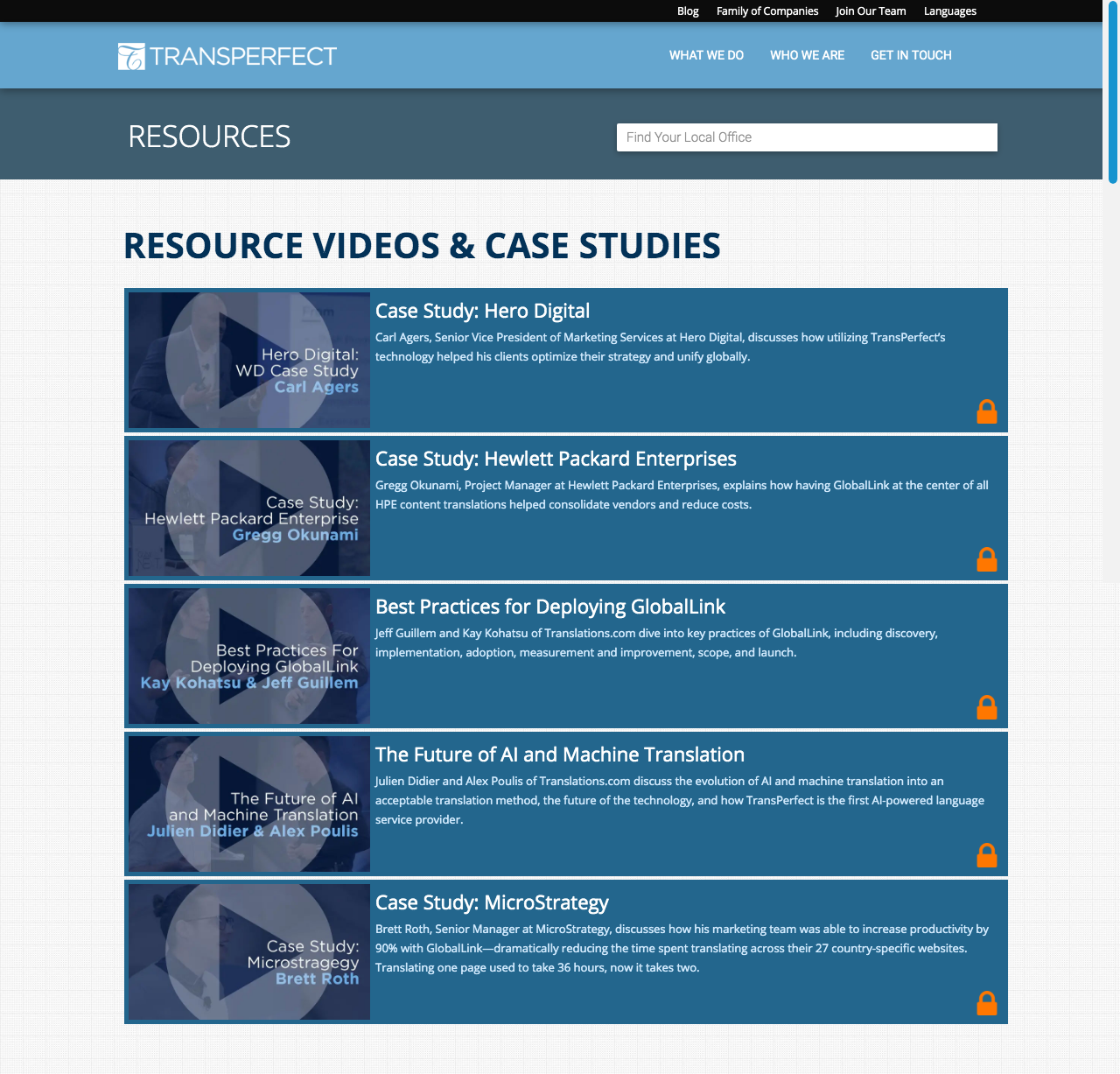 Attendee Takeaways & That B-Roll Back to the event itself. Remember the Save The Date and the note about B-Roll in the "Promoting Your Event" section? Well, you're going to have to remake or update those videos next year, so might as well capture some fresh footage and get some new insights from your attendees.
Just resist the urge to quickly edit together for one of those dreaded Event Recap Videos. Please.
* * *
If you'd like some help integrating video strategically into your upcoming events or conferences, check out our "The Ballroom C" | Event Video Package. Our team will help you drive attendance, reduce attrition, and take advantage of the thought leaders and advocates in attendance.