PREV
August 06 2019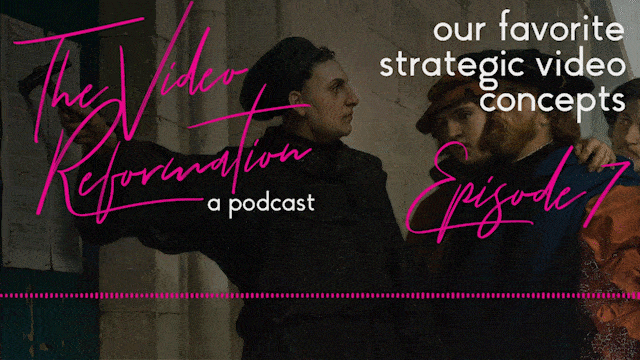 Podcast Ep 7: Our Favorite Strategic Video Concepts


When developing your video strategy, choosing the right strategic concepts for your goals and your audience is critical.

Ben and Justi reveal their favorite strategic video concepts for marketing, sales, and customer success – including personalized video, thought leadership video, and knowledge base video – and explain how and when to deploy each type of video.

This episode is brought to you by Freddy Fingers' Fedora Funhouse.

If you like what you hear, don't forget to download, subscribe, rate and review The Video Reformation on Apple Podcasts!
Show Notes:

New sponsor: [1:17]

Retraction: [3:38]

"Making The Complex Compelling" by David Chapin

SUBSCRIBE TO OUR WEEKLY EMAIL [See A Sample]
More From Insights
Podcast Ep 8: Video Content Experience

August 20 2019

Storyboard Media Newsletter | 8/9/2019

August 09 2019

Podcast Ep 7: Our Favorite Strategic Video Concepts

August 06 2019

Storyboard Media Newsletter | 7/26/2019

July 26 2019

Podcast Ep 6: The Value of Video Library Audits

July 22 2019

Storyboard Media Newsletter | 7/12/2019

July 17 2019

Podcast Ep 5: How to Use Video Selling in the B2B Sales Process

July 08 2019

Podcast Ep 4: Why You Need a Corporate Event Video Strategy

July 01 2019

Podcast Ep 3: The Video Reformation Manifesto

June 24 2019